We provide sports massage both locally and around the country
Body Benefits is proud to have worked with many of the sports events that come to Tucson. We have helped managers and individuals make a normal event "special" by adding one or more therapists to come to their location and provide massage.
Sports massage becomes an important part of keeping your body in tune and preventing irreparable injury when you place high demands on it due to sports activity.
Are you training for the Marathon coming up soon in Phoenix? As those miles are building, the body is in more need than ever to experience therapeutic massage to reduce muscle tears, ligaments and tendons need to remain elastic to keep the knee joint functioning properly, and one more important factor is the fibrous connective tissue that may need some serious myofascial release so the knee has a full ROM. Let us help you and your training, for any sport.
Regardless of the sport - we can help you!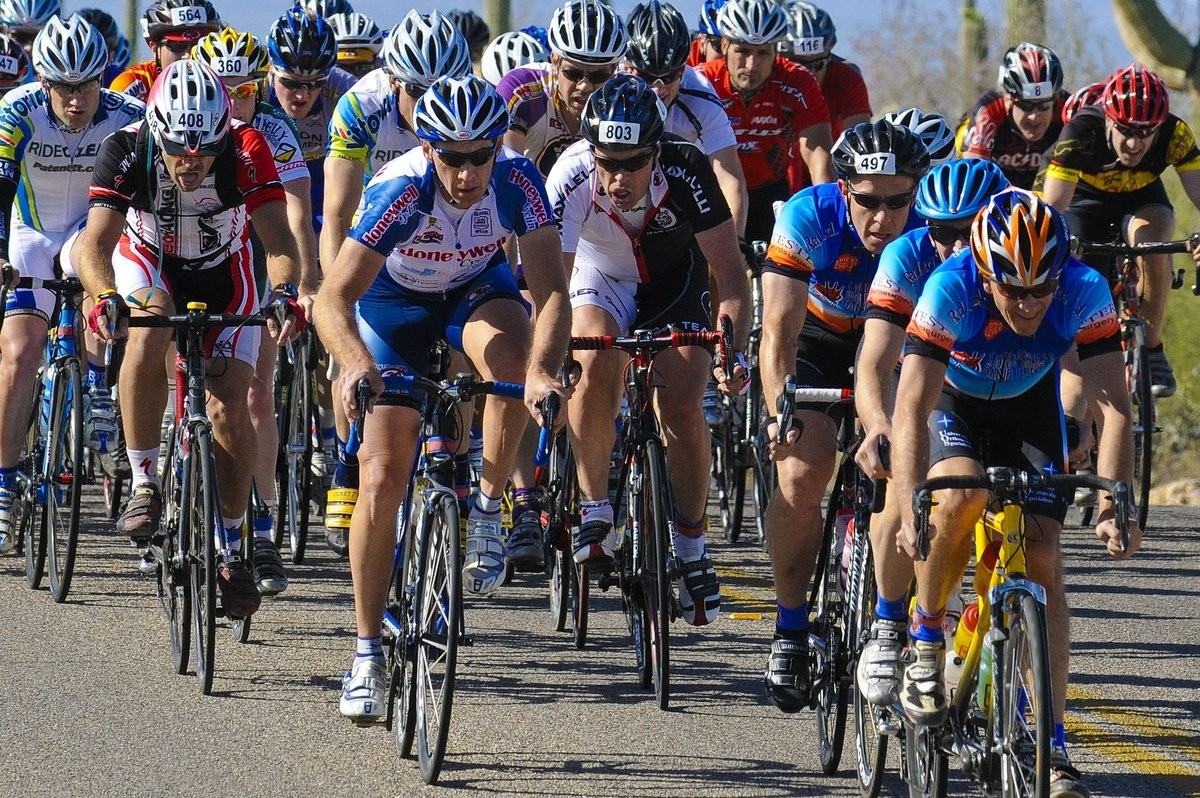 We are happy to see the baseball players here for Spring training as well as their fans. We are sorry to have lost the Pro Ball teams to Phoenix, but the minor league teams are still appreciated. We address elbow and shoulder issues with our sports massage techniques.
We also work with the golf Tournaments in town, including the annual PGA tour and Accenture Match Play Championship.Those weekend warriors are not the only ones experiencing low back pain! We are willing to work on you before or after your tournament. to help you get the most out of your game!
Not a golfer? We also work with attendees of and participants in the Tucson Rodeo. Some of those back-breaking stunts really put these cowboys in a world of hurt. That's where we come in. We can help you at golf outings, Corporate Christmas parties and YPO's, at racing club meetings and Dude ranches! Of course we have frequently participated at large sponsored team events such as El Tour de Tucson, annual marathons and baseball spring training.

Whether you are local or from out of town, Body Benefits can help you have a relaxing and memorable Valentine's Day. We enjoy working on couples, or even two friends or family members at the same time. Just give us a chance to help you make any day a special day.
We work with large and small groups as well as individuals. We have worked with several performers and groups such as Little River Band, Stomp, the Back Street Boys and the Arizona Film Commission. When working with a group, we address each individual's needs and body type.
El Tour de Tucson is always a favorite for cyclists. We have worked on many members from Team in Training who come from different parts of the country. After riding 109 miles it sure feels good to have the therapist work the entire body to reduce muscle fatigue and lactic acid, as well as stretch overworked hamstrings and constantly contracted concentric and eccentric muscles of the neck.
Please plan ahead for your sports massage during a sporting event!
We can work with individuals who would like to receive the benefits of massage, or with groups of six to 80. We work to create a comfortable environment while dealing with both time constraints and the lack of private a setting. We like to work with event coordinators to help them incorporate massage into the agenda in advance of an event, before they or we arrive at the location.
Whatever the length of your stay, we can accommodate your schedule if given advance notice. Be aware our appointments fill quickly. We are usually very busy during the early part of the year, with all the events that bring a variety of people and interests to Tucson. We prefer to schedule with people a few days in advance when we know our demand will be increased, but we do what we can to try to accommodate those who determine they are in need of our service in short notice.
Body Benefits has a varied clientele base, both locally and nationally. This range of clientele gives us a depth of experience to call on. Our staff therapists are well educated and trained, with at least 1000 hours of anatomy and physiology-related course material. This makes us comfortable in handling difficult muscle attachments and addressing repetitive spasms in people with chronic issues, even if we have never worked with you personally before.
Sporting Events Nationwide
Upon request, for special events Shawn travels with or meets professional groups or individuals. She says, "I feel honored when someone appreciates my knowledge and techniques enough to use my expertise and skills for their therapeutic massage service. I also really like to work at bike events around the nation. Some favorite events we attend are the Colorado Ride the Rockies and Iowa's famous Ragbrai, along with Tucson's very own El Tour de Tucson."