Your Body Benefits team consists of very highly skilled and competent therapists.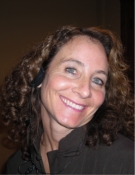 Shawn's athletic background gave her the desire to better understand the body and spirit. That led her to learn massage therapy at the Desert Institute of the Healing Arts. She then expanded her massage experience by working in spa facilities, health clubs and resorts. Over the past two decades, Shawn has continued her work and education to better her skills. She also expanded Body Benefits services to provide a mobile massage therapy option.
Shawn completed her certification in Paul St. John's Neuromuscular Therapy in 2000. In addition to these NMT skills she specializes in deep tissue and focus work. She works with the intention of treating the fascia, muscle tissues and their injuries. Shawn has kept NMT a primary focus in her practice. This brings her more of both challenge and reward when it comes to giving relief to those looking for long-term pain management.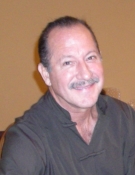 I am a graduate of the Desert Institute of Healing Arts, Tucson AZ, 1995.   I was on the Deans List for the core curriculum.   Currently State Licensed and Insured with AMTA for over 20 years.  I enjoy working with clients who are seeking relief from Pain. I specialize in Medical Massage and rehabilitation form accidents , injury and surgery.  I also  appreciate working with elderly clients in assisting  them to keep movement and ROM in their daily practice and not to get sedentary.  Athletes seeking maintenance and faster  recovery from events and intense workouts can also benefit from my massage while they are working on maintaining their competitive edge.  I am experienced in treating clients with Developmental Disabilities such as Autism and Cerebral Palsy.  I am versed in billing third party support  for clients with  account beneficiaries.  I am trained in Medical Massage, Cranio-Sacral Therapy , Sports and Swedish Massage.
I graduated from the Soma Institute National school of clinical massage therapy in November 2001. My specialties include swedish, deep tissue, reflexology, clinical, sports, and trigger point massage. I have worked in a variety of settings and find much passion and fulfillment knowing I have made a client feel better either through relaxation or pain relief. My goal is to bring the healing aspects of massage to as many people as possible and to continue to educate clients on the benefits of regular massage on the body and mind. I am always interested in reading about new massage research and taking continuing education to broaden my skillset. Some of my other interests are going to concerts, walking in nature, travel, and helping people in any way i can.
Your Body Benefits team consists of very highly skilled and competent therapists.The Body Benefits team believes in taking time to make sure your massage experience is pleasant and positive! You also have the comfort of knowing all our therapists have taken at least 1000 hours of accredited Massage Therapy training. Each also has at least six years work experience in the field.
We work with clients who have physical limitations. Our Mobile Service is a key factor you provide them with relief – physically, mentally and emotionally. If necessary we can assist a client on and off the massage table.
When your treatment is complete, you know you were treated with your best interests in mind while in our care. We are happy to follow up with you a day or two after treatment if you prefer, to see if there is anything else we can assist you with before your next treatment.